Yard Maintenance Tool Essentials
Bundle Now & Save - Look At Our Combo's
They Say Seeing Is Believing - Watch It In Action!
The Right Tools Turn Yard Work Into Gardening
KWIK EDGE Knows What You're Going Through
Wilson Svedin, the inventor of the KWIK EDGE, has been an avid gardener for over 50 years.  He learned that using the right tool produces the right results.  So 25 years ago when he had the idea for the KWIK EDGE he knew he had the "right tool" for the job.  
It wasn't until just a couple of years ago that his personal prototype became a reality for the rest of us.  Since its launch in 2016 there has been over 15,000+ KWIK EDGE tools used to make beautiful flower bed edges.  
The back-breaking work of kneeling down to carefully maintain the flower bed edge is now gone.  As Wilson put it, "A dreadful chore became as fast and easy as a walk in the garden". 
BUY NOW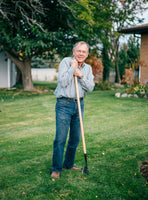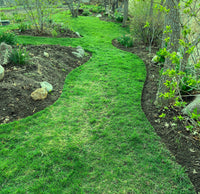 KWIK EDGE Tool
The KWIK EDGE TOOL will help you have a beautifully manicured edge for your flower beds. Use a half-moon and/or conventional shovel to remove sod to the desired size and shape of the bed (the KWIK EDGE TOOL is not recommended for creating the edge). Use the KWIK EDGE TOOL to clean and cultivate the border. Most effective when soil is slightly dry, so roots and soil do not hang up on the blade. In heavy clay soil add sand and other amendments to loosen the soil.
The KWIK EDGE TOOL is also useful where a flower bed is bordered by concrete, pavers, or other solid materials. It cuts away grass and weeds hugging the hard surface and directs the soil into the bed leaving a clean uniform drip edge.
BUY NOW
Not all of us are master gardeners but we want to be the master in our garden. We want our yard to be one that makes us look like we are a gardener.
KWIK EDGE Tools recognize the perennial issue of grass and weeds and offeres the solutions that provide the advantage you need in yard care.  KWIK EDGE Tools are an investment that will help you have the yard that everyone envies and that you want them to see.  
LEARN MORE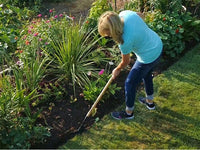 Grass & Weeds Never Take A Break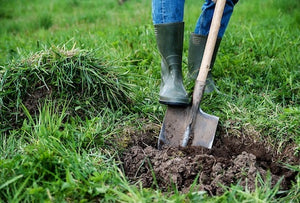 Yard Work Not Gardening?
Most edging tools are designed to create an edge after the grass has already become a problem. A problem that repeats itself.
BUY NOW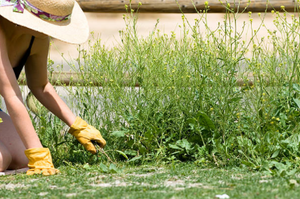 Kneeling Got Your Joints Acting Up?
Most weeding tools are just too big to use in planted beds.
BUY NOW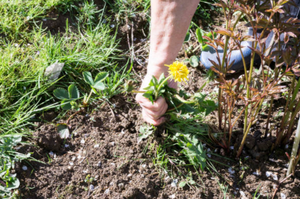 Hand Fatigue & Pain?
Traditional weeding is time consuming, difficult and strenuous.
BUY NOW
KWIK EDGE TOOLS ARE DESIGNED TO PREVENT THE PAIN
I waited for the snow to melt to form an opinion on the edger - suspicious that the video of its use on the company website might have been shot in soft, prepared soil. I could have made the same video in my completely untilled grade soil! And I found a buried metal strip that used to demarcate the garden in a spot long since overtaken by grass. Great tool.

John M.
This is the greatest invention since running water. I just did a months worth of edging in one Sunday afternoon. Love this. Buy it. You won't regret it.

Susan L.
The Kwik Edge is one of the handiest tools in our garden shed. We struggled for years trying to keep flowerbeds edged and our methods were either ineffective/short-lived or back-breaking! The Kwik Edge Garden Edger has turned all that into a much, much simpler, quicker and easier task. I wish someone had invented this years ago!

Dan P.
After adding multiple new flower beds over the past couple of years, keeping the grass out was becoming increasingly time consuming and physically demanding, requiring hours upon knees crawling around. This is a game changer! I can now think, "time to get the grass out and edge the flower beds, not a problem," instead of "really? Time to try to get the grass out again?! Didn't I do that already this year?" Even my 77 year old mother finds it makes the job easier. Her opinion "if the rating is from 1 to 5, it's a 10!"

Erica M.
This is an absolutely great tools. It does exactly what it claims. It works best for flower beds that are already cut and just need refreshing. It does work on new beds, but it's a lot of work. Would highly recommend!

D. Ross
I'm not a "as seen on the computer video ads" type of person but as I attempt to master garden, I gave into my alter ego and ordered this. Buy this!!! It is exactly like those videos are all about. So easy, precise edging!! I absolutely love it!! I edged in about 15 minutes. The bed is about 8' long. Its Fabulous!!

Goddess M.